With Prerelease Week starting on September 18th and the full launch on September 25th, now is a great time to review the many Zendikar Rising Products on offer. Strap your Adventuring Gear down tight we're heading into Zendikar.
Prerelease Packs
Every main set release sees a prerelease event* and this pack contains the tools to build your deck; 6 Draft Boosters and a foil date-stamped card. They also provide a 20-sided die for tracking life and a divider to keep your current deck separate from your other cards. Prerelease Packs are only available from local game stores while supplies last.
*Where conditions do not permit a prerelease event, local stores will still have them for at home play.
Draft Boosters
Designed for Limited Play right out of the pack, Draft Boosters form the core of any Magic Release. Each pack contains 10 commons, 3 uncommons, 1 rare or mythic rare, 1 full-art basic land, and 1 token/ad card. Wizards tweaked the drop rate for mythic rares up to 1-in-7.4 packs. A third of the packs replace a common with a foil card. Also, exciting, alternate art versions of cards may be found in a booster ranging from showcase frames to borderless land cards.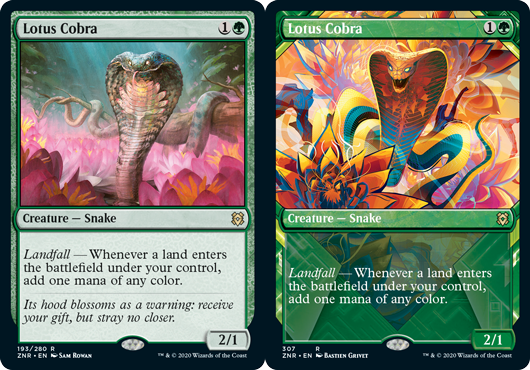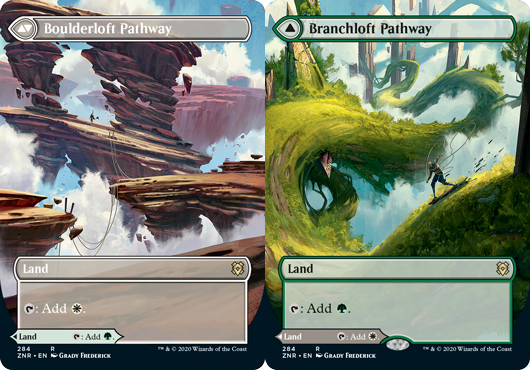 Draft Booster Displays contain 36 packs each and 1 Expedition box topper.
Collector Boosters
The gold standard of Magic, Collector Boosters fill every slot with foils, showcase, and other upgraded cards. Each pack holds 4 guaranteed rares, 11 guaranteed foils, and 7 guaranteed alternate-frame cards. As an added incentive, Collector Boosters are the only packs you can crack a foil Expedition.

1 – Foil Expedition, foil showcase, foil borderless,
or foil extended art rare or mythic rare
1 – Foil showcase common or uncommon
1 – Showcase or borderless rare or mythic rare
2 – Showcase common or uncommon
1 – Foil rare or mythic rare
1 – Extended-art rare or mythic rare
1 – Foil full-art basic land
2 – Foil uncommon
5 – Foil common
1 – Foil token
Each Collector Booster Display holds 12 boosters and 2 Expedition box toppers.
Set Boosters
Set Boosters already have a detailed introduction on our site. So today we'll just hit the highlights. The Set Boosters are a new type introduced with Zendikar Rising. Wizard's stated goal is to make the experience of opening a pack exciting and fun. Smaller packs, 12 cards, but more quality content.
Up to 4 rares
1 foil in each pack
1-in-4 packs with a card from The List (more in a later article)
chances for alternate art cards
1 art card with 1-in-20 foil-stamped
1 token/ad card
A Set Booster Display will have 30 packs and one Expedition Box Topper.
Zendikar Rising Bundles
Cheaper than an entire display, but still contains a multitude of packs, lands, and other good stuff. Whether you're sampling the set or getting a new player started, the bundle gives you a good entry point. Each bundle contains 10 Draft Boosters, 20 foil basic lands and 20 basic lands (both in the regular frame), and alt-art card (TBA), an oversized spindown, and packed in a card storage box.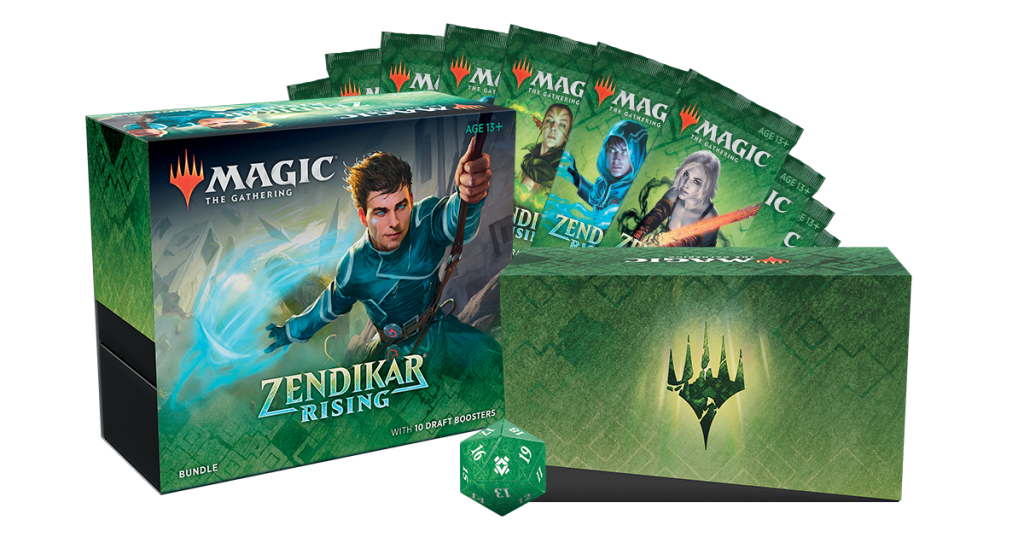 Zendikar Rising Gift Edition
Upgrade your Bundle to a Gift Edition. In addition to the Draft Boosters and lands from the Bundle, you'll receive a Collector Booster, an alternate-color oversized Spindown die, anda super-shiny box for your cards.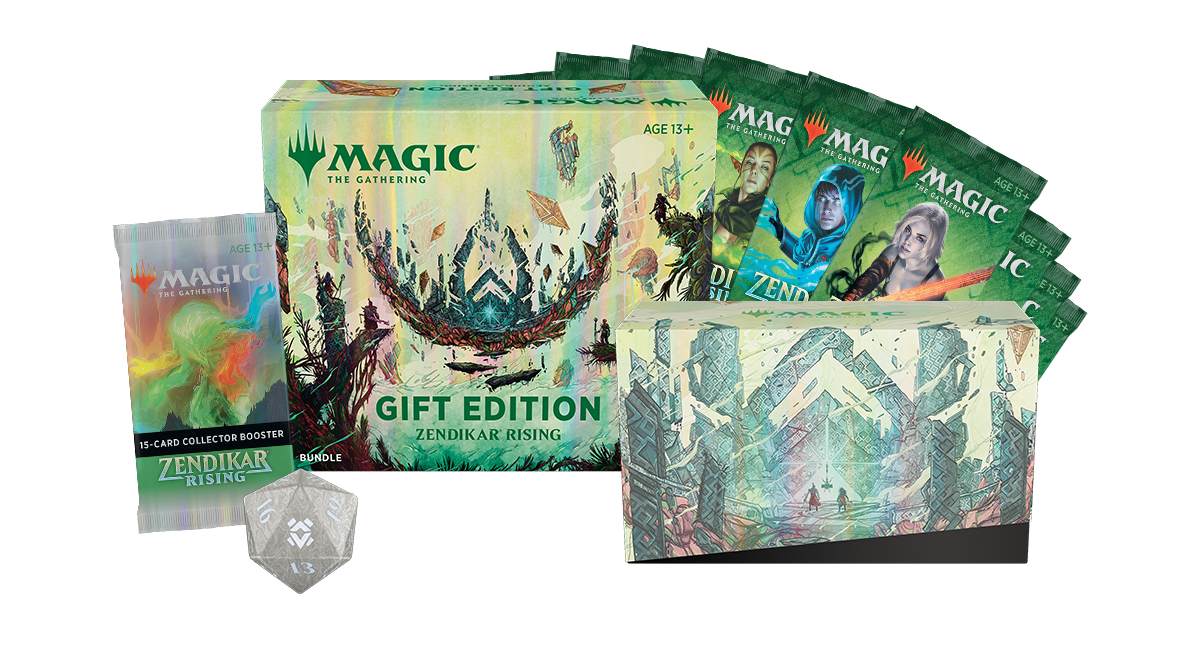 Theme Boosters
Another great entry point for new players or casual players looking for quick game. Five of the Theme Boosters focus on a different color of Magic. Meanwhile, the 6th Theme Booster gathers a multi-colored Party together to explore the new mechanic. Just add land to the mix and play.
Commander Decks
Zendikar Rising themed Commander Decks provide an easy entry into the format or a solid source of strong, well-priced, cards for both new and experienced players.
Expedition Box Topper
You noticed I wrote about Expedition Box Toppers in sealed displays of Draft, Set, and Collector Boosters. Expeditions take you to some of greatest locations in the multiverse. The Box Toppers cover 30 different locations from the 10 fetch lands other intriguing spots. Let's look at a few.
Buy-A-Box Promo
While supplies last, when you purchase a sealed booster display from your WPN store, you'll receive Orah, Skyclave Hierophant in this alternate-art format.
Welcome Booster
Did you stick to the end? Here's a special item for new players. The Welcome Booster is a free item at WPN stores for new players. It holds a small slice of Magic goodness with legends, planeswalker cards, showcase cards, and more. Each Welcome Booster has exactly the same contents so no need to stress over which one you open.
That's all for the Zendikar Rising Products lineup. Saving up for any particular ones? Leave a note below.